---
null
University of Murcia at EAIE and post-conference site tour
POST CONFERENCE TOUR | Campus Experience: University of Murcia
Monday 18 September 2017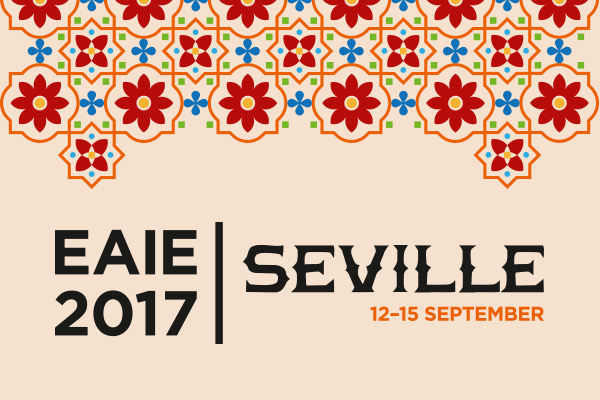 We are glad to inform you that the University of Murcia will be represented at 2017 EAIE Conference in Seville by:
Dr. Bernardo Cascales, Pro-Vicechancellor for Internationalisation.
Mr. Matias Balibrea, Director of International Affairs.
Ms. Maria Jesus Morillas, Erasmus+ Management.
Ms. Alicia Mendez, Erasmus+ Management.
Mr. Roberto de Gea, U.S., Canada and China mobility programmes.
We will be pleased to meet you there. You will find us at the "Spanish Universities" booth A211.
If you prefer to arrange a meeting you can contact us at erasmus@um.es and usa@um.es
We would also like to inform you that we have arranged a site tour visit to our university and the city of Murcia on Monday, September 18th, right after the conference. The University of Murcia will provide:
shuttle service from Seville to Murcia on Sunday September 17th.
pick-up in Granada for those staying there over the weekend.
1 night of accommodation (September, 17th).
morning coffee-break, lunch, and city tour on September 18th.
You can check the preliminary programme here.
If you are interested in joining us for the tour, please, sign up by September 5th at this link: https://encuestas.um.es/encuestas/MTY0MTg.c
-----
The University of Murcia (UMU) is a public research university located in Southeast Spain. It was founded in 1915 although its origins date back to the thirteenth century, when it was founded as Universitas Studiorum Murciana by the King Alfonso X of Castile, known as Alfonso X The Wise, in 1272 AD. This makes UMU the 10th oldest university in Spain.
UMU has 24 schools and 7 research institutes in 4 campuses, offering modern facilities and experimental sciences support service, two extensive libraries including a European Documentation Centre, as well as many specialised institutes dealing with different aspects of the scientific and humanistic world.
We also house Campus Mare Nostrum of International Excellence (CMN), a joint effort of international organisations, research centres, technology parks, companies, and the administration, which seeks to transform the Region of Murcia into a pole of international, high-quality education, science, business, and culture in the Mediterranean area.
For these and many more reasons, around 1000 students and researchers from around the world choose UMU every year to fulfill part of their studies.
So, please join us for this 1-day campus experience and get to know our institution and our charming town, Murcia, "The Orchard of Europe".
International Relations Team
University of Murcia